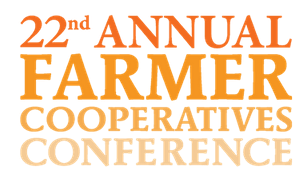 For the PDF flyer of this post, click here!
The Farmer Cooperatives Young Leaders Scholarship Program is for college students who have an interest in agribusiness and cooperatives.The program is a great opportunity for interaction between students and agribusiness leadership, exposing students to different segments of the agricultural cooperative sector, and enhancing students' preparedness to enter careers in the agriculture industry.
Each scholarship recipient must attend the Farmer Cooperatives Conference, November 6-8, 2019 in St. Paul, Minnesota. Students will be recognized at the conference welcome reception, and will be paired with agribusiness leadership during the conference luncheon. It is expected that award recipients will submit a short statement outlining their experience at the Farmer Cooperatives Conference.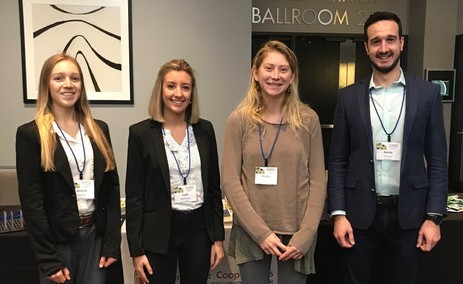 Eligibility Criteria
Undergraduate or graduate students enrolled at any University of Wisconsin System school are eligible.
Scholarships are based on 2019-20 academic year status.
Recipients must attend the entire Farmer Cooperatives Conference (defined as arriving no later than 6 pm on Wednesday, November 6, 2019 and leaving no earlier than 12 pm on Friday, November 8, 2019).
Award Description:
The Farmer Cooperatives Young Leaders Scholarship includes:
Full conference registration,
Travel stipend of $100 for transportation to St. Paul, MN,
Two nights lodging at the conference hotel, and
Money to cover meals and incidental expenses not covered by conference registration.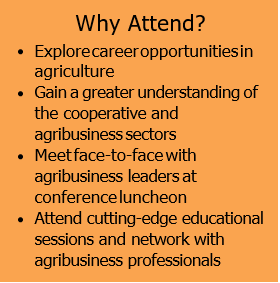 To Apply
Please use the link below to submit your application
Post conference requirements: A paragraph highlighting your conference experience and the impact on your education and future career prospects.
Selection Procedure  & Schedule
Applications due: October 11, 2019
Students notified: October 18, 2019
Students attend Farmer Cooperatives Conference: November 6-8, 2019
Submit post-conference report: December 6, 2019
Contact info: 
Megan Webster, Outreach Specialist, UW Center for Cooperatives, mawebster@wisc.edu, 608-890-1048