Classroom Consulting, a new experiential learning opportunity through the Department of Agricultural & Applied Economics, matches businesses and organizations with current students to engage on a semester long real-world project.
Through this opportunity, project partners receive free consulting services from the next generation's workforce while students are given the ability to practically apply their education and assist their project partners with real-world issues. Project partners include farms, food & agricultural businesses, and conservation & environmental organizations. More information on the Spring 2023 Classroom Consulting Cohort is below.
Is your business or organization interested in participating in a future Classroom Consulting Cohort? If so, contact Jeremy Beach at jpbeach@wisc.edu to learn more.
Spring 2023 Classroom Consulting Cohort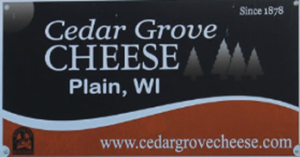 Project Partner: Bob Wills, Cedar Grove Cheese
Student Team: Hunter Huschitt, Nicholas Jacoby, Douglas Kirkhofer, and Nelson May
Project Title: Cedar Grove Cheese Branding and Marketing
Project Description: This project is a partnership between UW-Madison Students and Cedar Grove Cheese to launch a new brand of cheese curds called "Climate Curds" and connect consumers with the sustainability efforts of Cedar Grove's dairy farmers. This will entail outreach to both the farmers employed by Cedar Grove to identify marketable sustainability efforts, and to consumers to gauge what would be of interest to consumers. Then it will consist of working with Cedar Grove to create a better online marketing campaign for existing products, utilizing the sustainability data collected from the farmers and market research. Finally, this project will use this information to create a completely new branded product for Cedar Grove Cheese which is scalable, sustainable, and offers new opportunities for farmers to be paid for ecosystem services.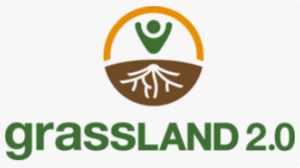 Project Partner: Sarah Lloyd, Grassland 2.0
Student Team: Peter Bevington, Nathan Daniels, Jaden Henneman, Genevieve Whitehead
Project Title: From Row Crops to Pastures: Assessing the Viability of Grass-Fed Farming in the Driftless Region
Project Topic: Grassland 2.0 is working on turning steep cropland into pastureland in the Driftless region with the overall goal of lowering erosion, decreasing runoff, increasing carbon sequestration, and increasing grass-fed beef production. We will collect data from the Driftless region to analyze the current number of acres under pasture, number of cattle, and number of cow/calf operations compared to finishers. Next, we will have to research potential outcomes evaluating the number of acres that could be pastured, the number of cattle that could be supported on these acres, and the number of cattle that could be processed through current processors. Looking at these results, we will assess the logistics of Driftless Grass-Fed Beef through different operations and marketing efforts. Using data and new technology, we will have the tools to economically and environmentally optimize the Driftless region cropland.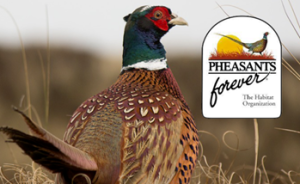 Project Partner: Josh Bendorf, Pheasants Forever
Student Team: Kat Eugster, Alex Held, Kirstin Novak, Zachary Wiegel
Project Title: Cropland Management with Pheasants Forever
Project Topic: Pheasants Forever recently reached out to us concerning their Precision Ag and Conservation services. By utilizing precision ag data, such as yield maps and soil types, Pheasants Forever is able to analyze acreage to find locations where crops aren't profitable. Replacing low producing acres with perennial grasses can often increase profits for farmers. They have been struggling with reaching more farmers and are actively seeking new ways to engage with new clients. Through past experience, they explained that some individuals have found their services misleading, assuming that they are strictly turning farmland into public areas such as hunting reserves. However, this is exactly the opposite of what Pheasants Forever is looking to do. As students, our responsibility is to offer suggestions to Pheasants Forever to help them bridge the gap between land conservation and land owners. In order to help Pheasants Forever achieve their goals, we will construct an in depth marketing plan. This plan will include supporting evidence as to why these suggestions would work, how they would work, and most importantly why they will continue to work for years to come. The marketing plan will also include a financial plan with potential costs and other general marketing strategies such as a rewards program, advocate luncheons, and social media outreach to name a few.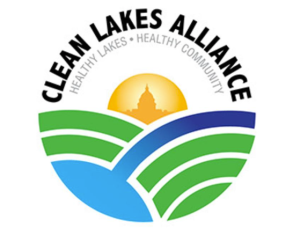 Project Partner: Jason James & Alex Vitanye, Clean Lakes Alliance
Student Team: Alexandra Bogner, Bethany Foss, Keegan Kubicki, Sadie Sutter, Zachary Zhou
Project Title: Clean Lakes: An Amenity to Recruit & Retain Survey
Project Topic: Our student-designed survey for our degree Capstone falls within a larger project directed by the local non-profit Clean Lakes Alliance. The guiding principle is viewing the lakes as an amenity used to recruit and retain the workforce of the greater Madison area. We seek to analyze the qualitative benefits of the lakes to the region by soliciting survey results from two demographic groups: the future workforce found through the University of Wisconsin-Madison and current employers in the area. We are additionally seeking the consultation of Professor Matthew Winden of the University of Wisconsin-Whitewater for survey design expertise. As students, our work with Clean Lakes Alliance seeks to provide a different perspective as we are the future workforce. The end-of-semester deliverables by our team are to design two surveys separated by each demographic group, with the plan to send out the survey to the future workforce for data collection, and to leave Clean Lakes Alliance with the second survey for current employers and data analytics for their use of results for marketing purposes. Clean Lakes Alliance intends to use this data alongside their larger project to promote monetary and nonmonetary support for the organization.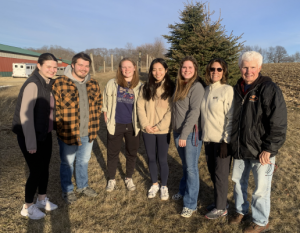 Project Partner: Bill & Anne Conzemius
Student Team: Wendy Bae, Alyson Buchholz, Brynn Flanders, Jacob Kafer, Emily Raisleger
Project Title: Fitchburg Farm: Furthering Financial Prosperity and Sustainable Outcomes
Project Topic: Mr. and Mrs. Conzemius offered this project opportunity to UW-Madison for various reasons that are not only limited to their financial interests but for education purposes as well. Mr. and Mrs. Conzemius own 120 acres in Fitchburg, WI. The land consists of a farm that has been used for cash crops, 75 acre grass prairie, a 19 stall horse facility and an indoor riding arena, and a barn for holding music events. It is important to note that while the horses have been on the farm for 20 years, they have not been contributing to income and will soon increase taxes by 94%. Additionally, Mr. and Mrs. Conzemius are not interested in cash crops used as feed for cattle. The major goals in this project are to make the horse arena and prairie area profitable, to take new approaches that are more sustainable & environmentally friendly, and to utilize the rest of the farm land for promoting agricultural education and community engagement. As a final deliverable, we will be preparing three to six options for Mr. and Mrs. Conzemius to pursue along with analysis of each of these options.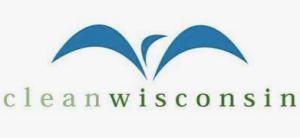 Project Partner: Kata Young, Clean Wisconsin
Student Team: Josie Minz, Tristin Schulz, Sam Wood
Project Title: The Cost of "Business as Usual" by 2050: Clean Wisconsin Paving the Pathway Towards Carbon Net-Zero
Project Topic: This project, partnering with Clean Wisconsin, is analyzing how climate change will impact Wisconsin's agricultural sector under business-as-usual conditions. Clean Wisconsin's mission is To protect and preserve Wisconsin's clean water, clean air, and natural heritage. As an organization, they hope to achieve and work towards making it possible for everyone to have access to healthy air and clean drinking water so that residents, businesses, and visitors can enjoy an abundance of swimmable and fishable lakes, rivers, and streams. In addition, Clean Wisconsin is helping encourage the transition towards green energy and other sustainable practices. As candidates for this program, we are working alongside an intern, as well as a project advisor from Clean WI for mentorship and direction. With our diverse backgrounds, together we will forecast weather trends for the years 2023, 2030, 2040, and 2050 based on monthly historical weather data and the WICCI projections to try and look at how climate change will impact Wisconsin. After the calculation of, modeling, and analysis of our forecasts, we'll look to identify the "Worst-case scenario", "Best-case scenario", and "Most likely scenario",  and how they will impact Wisconsin's top 10 agricultural commodities. The process for this will be done on various open-sourced programming languages such as Python and R. From our work this semester, we hope to create a baseline for what would be considered Business as usual for 2050 using our forecasting of Wisconsin's top 10 commodities. In addition, these forecasts will aid the other Clean Wisconsin team in the development of their Natural Climate Solutions. This project is just a start at analyzing how the current Business as Usual agricultural sector in Wisconsin might change in years to come. The end goal of this project is to leave it in a state where it can be easily picked up by Clean Wisconsin employees.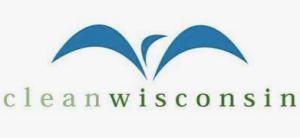 Project Partner: Kata Young, Clean Wisconsin
Student Team: Allie Brummond, Grant Goodell, Andrew Retherford, Rongbo Zhang
Project Title: Clean Wisconsin's Economic Analysis of Natural Climate Solutions
Project Topic: Wisconsin farmers can benefit financially from using "specialty" crops and grass-fed beef with the goal of reducing greenhouse gas emissions. In coordination with Clean Wisconsin, we will collect current and historical data from these natural climate solutions (NCSs) based on their suitability, productivity, and marketability. Taking the cost of NCSs into account, we will propose the best solution for several future Wisconsin climate models.

Project Partner: Trisha Wagner, UW-Extension Farm Management
Student Team: Jacob Criter, John Dvorak, Dausyn Pravecek, Steven Wang
Project Title: Growing for our Future: Strategies for Agricultural Education and the Workforce
Project Topic: Our plan for the project is to work alongside the reintroduction of the short course program here at UW. We are planning to focus on the further education of high school students into the agriculture Industry, as well as introduce agriculture to those who are not familiar with it such as engineering or data science majors. We plan to create a deliverable of a performance checklist to allow for scaling of the roles on the farm, benefitting the workers on the farm, as well as allowing existing farmers to grow their current operations and bring them to the current times of technology and equipment. In tandem with our project deliverable, we will be working alongside Trisha Wagner to answer her questions about the ag workforce and where the future of the industry is heading.

Project Partner: Trisha Wagner, UW-Extension Farm Management
Student Team: Matt King, Ben Kronberg, Trayson Ortner, Grant Vosters
Project Title: Analysis of Automated Systems within the Dairy Industry
Project Topic: For our project, we will collect data and develop an initial "scaffolding" of a new program within the UW- Extension for farmers looking to automate parts of their operations. In our discussion with Dairy Business strategist Stephanie Plaster, we learned that many farmers come to the UW-Extension looking for ideas on what their next farm improvement may be. They have the capital, and they have noticed other farmers have been slowly implementing many different kinds of automation. These farmers often don't have an idea of what is considered a "worthy" investment and have had to take big risks in being some of the first to implement these systems. Stephanie pointed out that this is a huge area for our group to explore. Automation is a massive category in the technology sector, and there are many different kinds for us to focus on. In partnering up with Stephanie and her colleagues, we are assisting them in getting a new project off the ground and jump-starting it by helping them with the first few steps. As anyone who has started a business or project has said, the first few steps are often the hardest.

Student: Audra Sarver
Project Title: Workforce Mapping and Data Analysis in Southwest Wisconsin
Project Topic: Redevelopment Resource's goal for this project is to research barriers to employment and firm growth in southwest Wisconsin, also known as the Driftless region, so that we can provide guidance to employers and municipalities on how to best recruit and retain employers for the vitality and livelihood of the region. We are specifically looking at Crawford, Grant, Green, Iowa, Lafayette, and Iowa counties. Like many places in the U.S., employers in this region are facing challenges post-pandemic filling positions to maintain business hours, fulfill demand, and be able to grow. Common with other rural areas, this region pre-and-post-pandemic has faced challenges in being able to retain workers, businesses, and populations. Our hope is to be able to provide Prosperity Southwest and the people they serve a clear picture of employment needs/wants throughout this region, such as where there are possible deserts of childcare, gaps in transportation services, areas where people are housing cost burdened, and where there may be other issues. Our method will be distributing and collecting employer and employee surveys followed by data summarization and mapping analysis. As an intern on the project, I will be creating base maps with 2019 data from OnTheMap, revising survey questions, and mapping and analyzing the data once collected.
Student: Larissa Danielson
Project Title: Animal-Level Traceability in the Brazilian Amazon
Project Topic: I will be completing a review paper on whether animal-level traceability systems are a viable solution to reduce deforestation in the Brazilian Amazon. This will include a thorough literature review of animal-level traceability systems in other countries, along with the components required to make such systems effective and reliable. There will be a section examining traceability systems in other countries, and the potential to leverage existing Brazilian traceability tools (such as SISBOV). Lastly, I will consider potential barriers Brazil might face in implementing a traceability system, such as resistance from farmers.
Student: Nicole Glesinger
Project Title: Empowering Private Landowners in Voluntary Carbon Credit Markets
Project Topic: This project analyzes the current accessibility of carbon credit programs for private landowners. I will begin by evaluating the financial benefits and drawbacks of participating in these programs. Next I plan to find case study of a successful project, identifying the factors that contributed to its success. Finally, the project will propose recommendations for Arington Tree Farm on how to approach this opportunity.